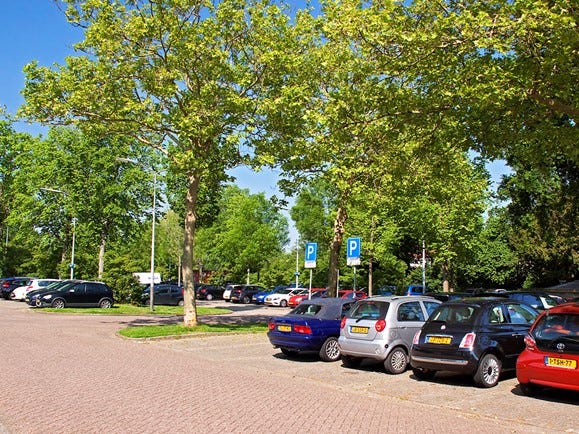 Parking in Hoorn
On this page you will find all information about parking your vehicle in Hoorn.
Long-term parking
Do you want to park for a long time? That is possible and very affordable - € 2.70 for the whole day - at the Transferium, the Pelmolenpad, the RAC location (Johan Messchaertstraat) and on the back part of the Visserseiland
Mid-term parking
Do you not want to park all day, but longer than 2 hours? This is best done at the Westerdijk, Lambert Meliszweg, the Vale Hen and the Noorderveemarkt. The Jeudje and the Park car parks are also excellent parking facilities in this case!
Short term parking (maximum 2 hours)
In Hoorn you can park for a short time right next to the shops. Right in the center you will find parking spaces at, among others, the Veemarkt, the Gouw, the Gedempte Turfhaven and the Breed. You are then directly in the pleasant shopping area!
Parking on Sundays and public holidays
On super shopping Sundays you can park for free on the edge of the city center at the following locations: Lambert Meliszweg, Pelmolenpad, RAC location, Transferium, Vale Hen and in the parking garages 't Jeudje and theater Het Park. You can park for free everywhere on New Year's Day, Good Friday, Easter Monday and Easter Monday, King's Day and Liberation Day. Parking is also free on Ascension Day, Whitsun and Boxing Day and Christmas and Boxing Day.
Parking in the garage of the Dijklander Hospital
On Thursday evening (shopping evening from 6:00 pm to midnight) and at the weekend, everyone can park in the hospital parking garage for €1 at a time. It is about a five minute walk to the city center (via the pedestrian bridge over the station).
Disabled parking card
Holders of a disabled parking card can park in the disabled parking spaces, permit holder spaces and paid places, with the exception of the Schouwburg het Park and 't Jeudje car parks.
Free parking
In the parking garage 't Jeudje and in the parking garage of the Het Park theater you can park for free until 12 o'clock in the morning! These parking garages are only a few hundred meters from the bustling shopping center. The free parking lot De Nieuwe Wal is located about a five-minute walk from the center.
Blue Zones
Hoorn also has a few blue zones, where you can park for free by using a parking disc. You will find these at the shopping centers De Grote Beer and Kersenboogerd, the city hall, the Koepoortsweg (partly), Dampten, Loniusstraat, Willem Barentzstraat, Wihelminalaan, the Boelisstraat and the Pater Bleijsstraat.
Parking with an app
No hassle with remembering license plates, queues, change and debit cards. By using a parking app on your mobile phone you avoid a lot of annoyance and possibly a parking fine!